Contact
written by admin






Comments or questions are welcome.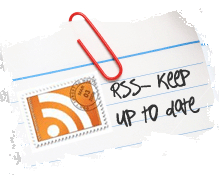 Notes



SIGNS OF THE TIMES: Our thanks to Laura Knight-Jadczyk and Signs of the Times for reprinting The Anthrax Mystery: Solved. Having mirror sites up is valuable not only for gaining greater readership, but multi-site information dispersal is one way to bypass censorship imposed by governments, hackers, or pressure on Web space providers.






OUR GOOGLE RANKING: Google ranks pages according to their relevance to the search subject. Therefore users -- and Google's carefully crafted algorithms -- consider this site to be the ne plus ultra of relevance to the Anthrax Mystery. As of today (January 2010) a simple search on the words "anthrax attacks" gives us the number three position out of over 600,000 results; and searching for "anthrax mystery" gives us the number one position out almost 500,000 other sites, beating every single government, major media, and independent investigator site.






KEVIN ALFRED STROM ARTICLES: The biocentric writer Kevin Strom has linked to us, mentioning the importance of our investigations to an understanding of the Zionist power structure and the pro-war forces in the United States.



ABOUT
The solution to the Anthrax Mystery and the Missiles at Ground Zero, by investigator Robert Pate
April 2022
M
T
W
T
F
S
S
1
2
3
4
5
6
7
8
9
10
11
12
13
14
15
16
17
18
19
20
21
22
23
24
25
26
27
28
29
30